Membership is prestigious because acceptance into COP-SHOT is only through personal recommendation by existing members or law enforcement
Your $1,000 contribution, renewable annually, deters cop-shooters and keeps cop-killers
off the streets!
Members sustain COP-SHOT
through a $1,000 contribution that
is renewable annually.
We do not utilize traditional public fund-raising events.
Funds are used for three purposes only
1. To pay out rewards
2. Print informational material, billboards and bus shelter posters, bus placards, leaflets, and
clerical expenses,
that serve in our deterrent efforts
3. Grants to the families and children of officers killed in the line of duty.
All services, including advertising space on billboards, bus shelters and buses, public information and other services are donated by members.
Even
COP-SHOT
's Informational Vehicle has been purchased and provided to NYPD as a public service.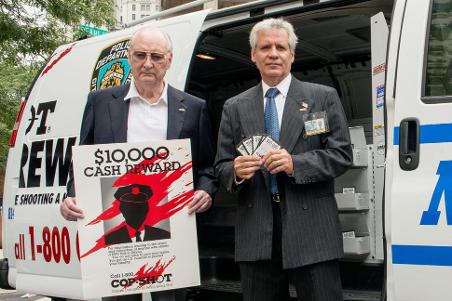 Edward F. Arrigoni, Founder and John S. Provetto, Chairman stand in front of the new
COP-SHOT Informational Van.
For more information or to donate call:
718-994-5644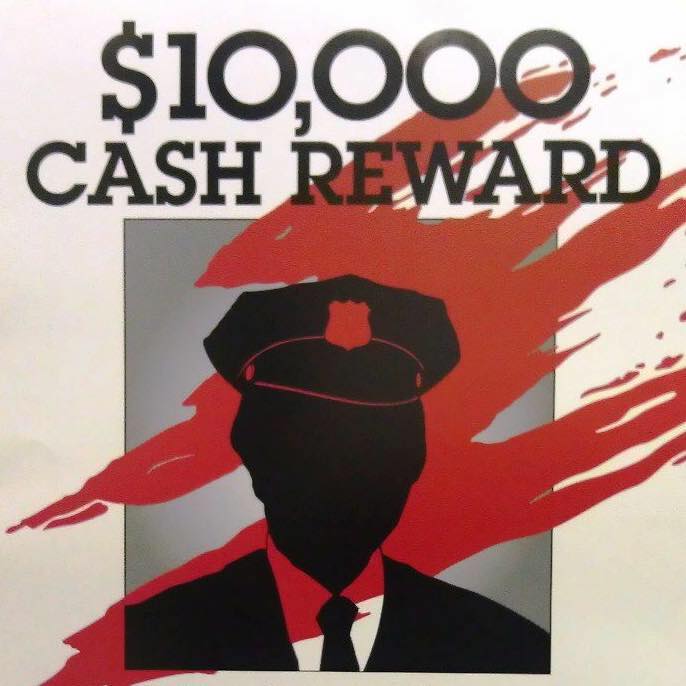 Please print out below form and fill out completely.
Mail application with cover letter and reference letter of existing members or law enforcement officials and agencies to:
Cop-Shot
P.O. Box 225
Bronx, New York 10475-0225
All new members are subject to complete vetting process before acceptance
Any donations may be sent to the above address.